What Can the Past Tell Us About the Future of the World Order
In recent years, there has been much anxiety in the West over the fate of "world order", by which most analysts mean the US-led, West- dominated "Liberal Order". Yet, there is little agreement over what might replace it, e.g.: multipolarity, a China-centric world, or collapse. This lecture suggests that the decline of the present liberal order long predated populist Trump, and will continue under the internationalist Biden. But historically, world orders have never been permanent, nor have they been the monopoly of any single civilization, Western or non-Western. Behind the veneer of the currently-dominant Western world order, there lies a long history of other world orders founded on different and intersecting civilizations. The key elements of the modern world order, such as republicanism, great power management, norms of war and peace, secularism, scientific enquiry, and economic globalization, that many take for granted as uniquely and exclusively Western contributions, actually have multiple and diverse points of origin. As Western dominance erodes, world order's diverse and pluralistic foundations will increasingly define the 21st century, triggering new pathways to both stability and disorder.
Bio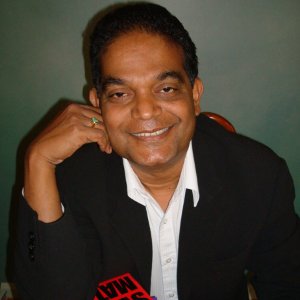 Dr. Amitav Acharya is the UNESCO Chair in Transnational Challenges and Governance, and Distinguished Professor at the School of International Service, American University, Washington, DC. He is the first non-Western scholar to be elected (for 2014-15) as the President of the International Studies Association (ISA), the largest and most influential global network in international studies. Previously he was a Professor at York University, Toronto and University of Bristol, U.K. He was the inaugural Nelson Mandela Visiting Professorship in International Relations at Rhodes University, South Africa, the inaugural Boeing Company Chair in International Relations at the Schwarzman Scholars Program at Tsinghua University, Fellow of Harvard's Asia Center and John F. Kennedy School of Government, and Christensen Fellow at Oxford.
His books include The Making of Global International Relations (Cambridge 2019: with Barry Buzan); Constructing Global Order (Cambridge 2018); The End of American World Order (Polity 2014, 2018); Why Govern? Rethinking Demand and Progress in Global Governance (editor, Cambridge 2016); The Making of Southeast Asia (Cornell 2013); Whose Ideas Matter (Cornell 2009); and Constructing a Security Community in Southeast Asia (Routledge, 2001, 2009, 2014).
He has received two Distinguished Scholar Awards from the ISA, one in 2015 from its Global South Caucus for his "contribution to non-Western IR theory and inclusion" in international studies, and another in 2018 from ISA's International Organization Section that recognizes "scholars of exceptional merit…whose influence, intellectual works and mentorship will likely continue to impact the field for years to come". In 2020, he received American University's highest honour: Scholar-Teacher of the Year Award.