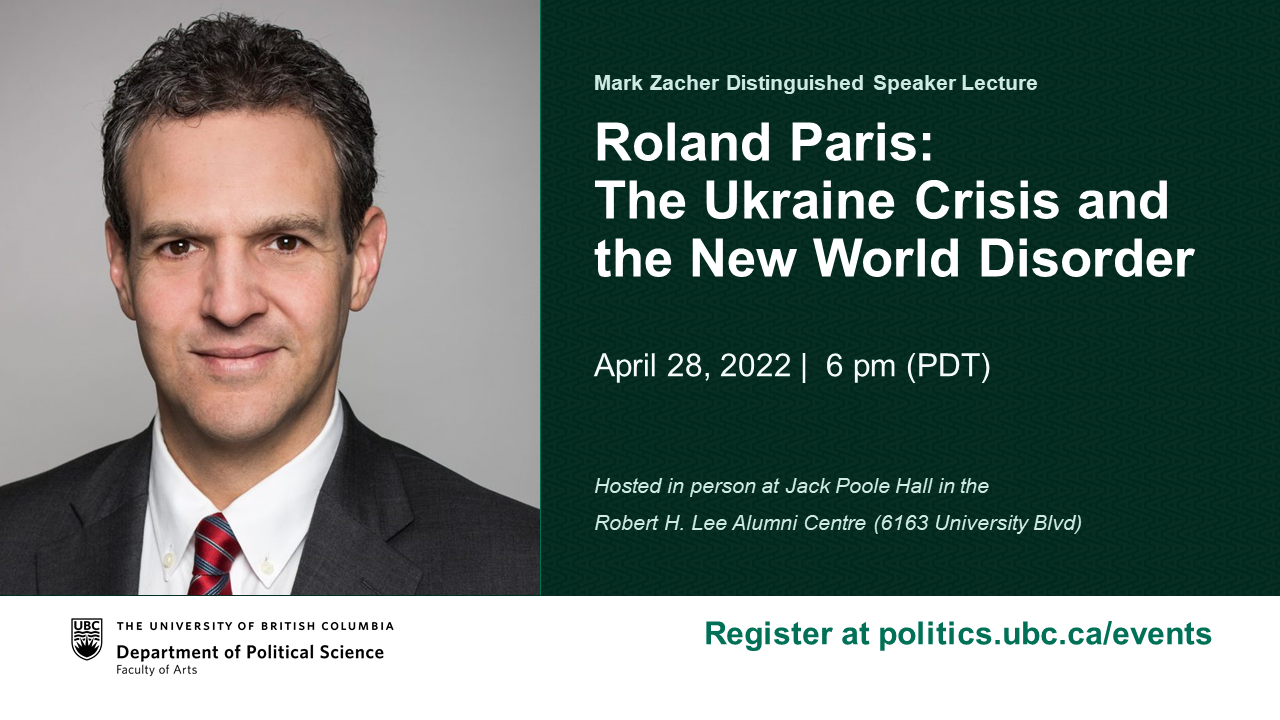 Roland Paris brings his experience in international security, peacebuilding, and foreign policy to answer the question: how should Canada respond to its place on the international stage in a nastier world? The Mark Zacher Distinguished Visitor Lecture is a highlight event of our year that brings together our alumni, faculty, students and emeriti for a topic of wide interest from a prominent speaker, and that provides an opportunity for all members of our Political Science and International Relations community to connect and socialize.
The Ukraine Crisis and the New World Disorder
Abstract: Russia's unprovoked invasion of Ukraine represented a turning point in European and world history — a transition from the post-Cold War international order to something new. What kind of world are we facing, and how should Canada respond?
About the Mark Zacher Distinguished Visitor Program: 
The Mark Zacher Distinguished Visitor Program was created by members of the Department of Political Science, with the support of Mark Zacher's family and many of his former students, to honour his contribution to the teaching, understanding and scholarship of international affairs. Annually, we invite one prominent scholar, leader, or senior elected official who has made significant contributions to the field of international affairs to give a series of lectures, and to meet with students, faculty, and community members.