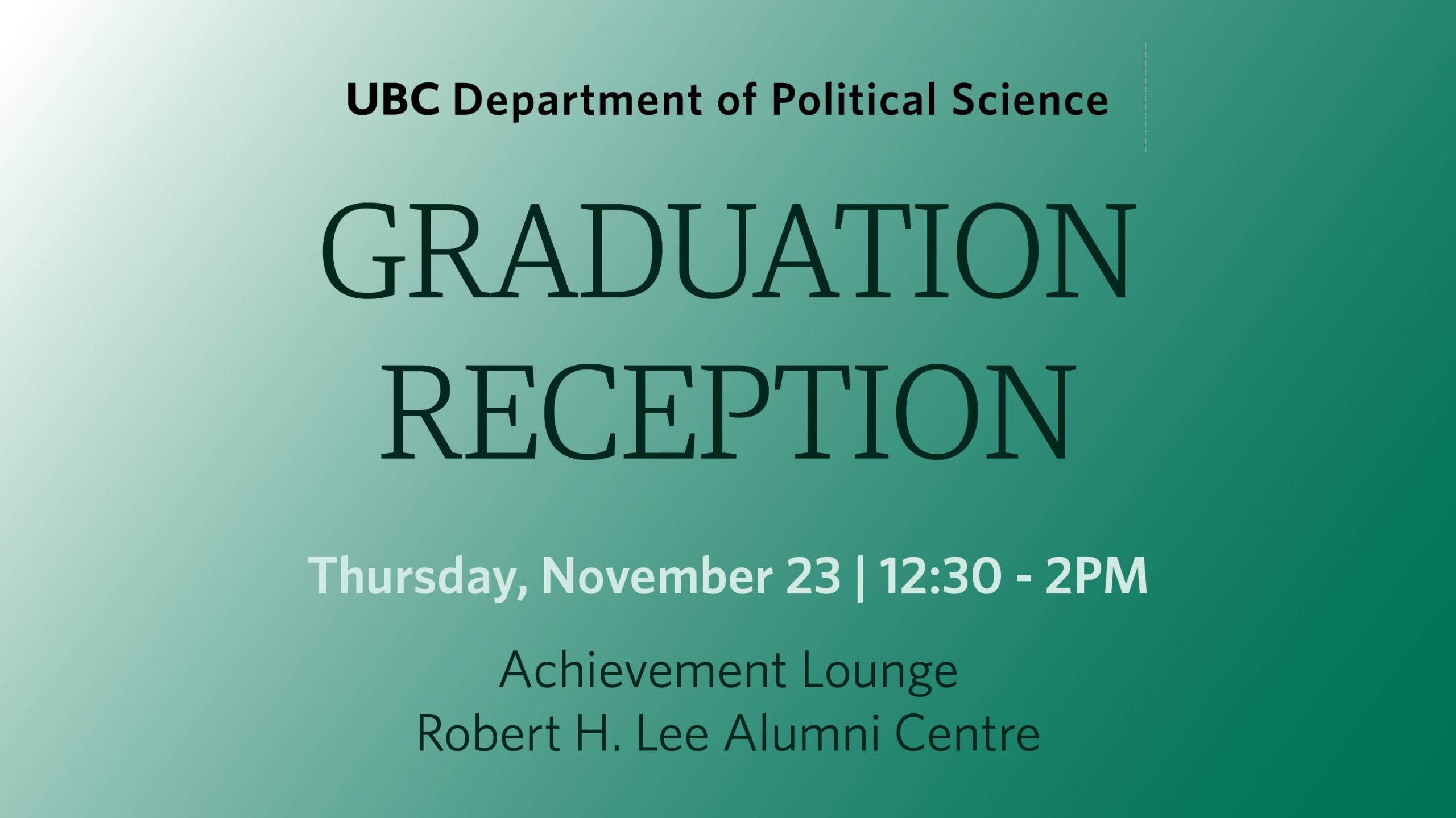 Following the graduation ceremony on Thursday, November 23, the Department of Political Science will be hosting a table at the Robert H. Lee Alumni Centre's graduation reception from 12:30 to 2:00pm.
Join POLI faculty and staff — as well as your fellow graduates, friends, and family — in the Alumni Centre's Achievement Lounge for some light refreshments, conversation, and celebration as we officially welcome you into the UBC Political Science alumni community!
Directions
If entering the Alumni Centre through the north-side doors (facing the AMS Nest): Turn right immediately to enter the Achievement Lounge. You will see the POLI table with our banner in the Lounge.
If entering the Alumni Centre through the south-side doors (closest to the electric bus loop and UBC Bookstore): Walk straight ahead towards the north-side doors and turn left towards the Achievement Lounge behind the black wall.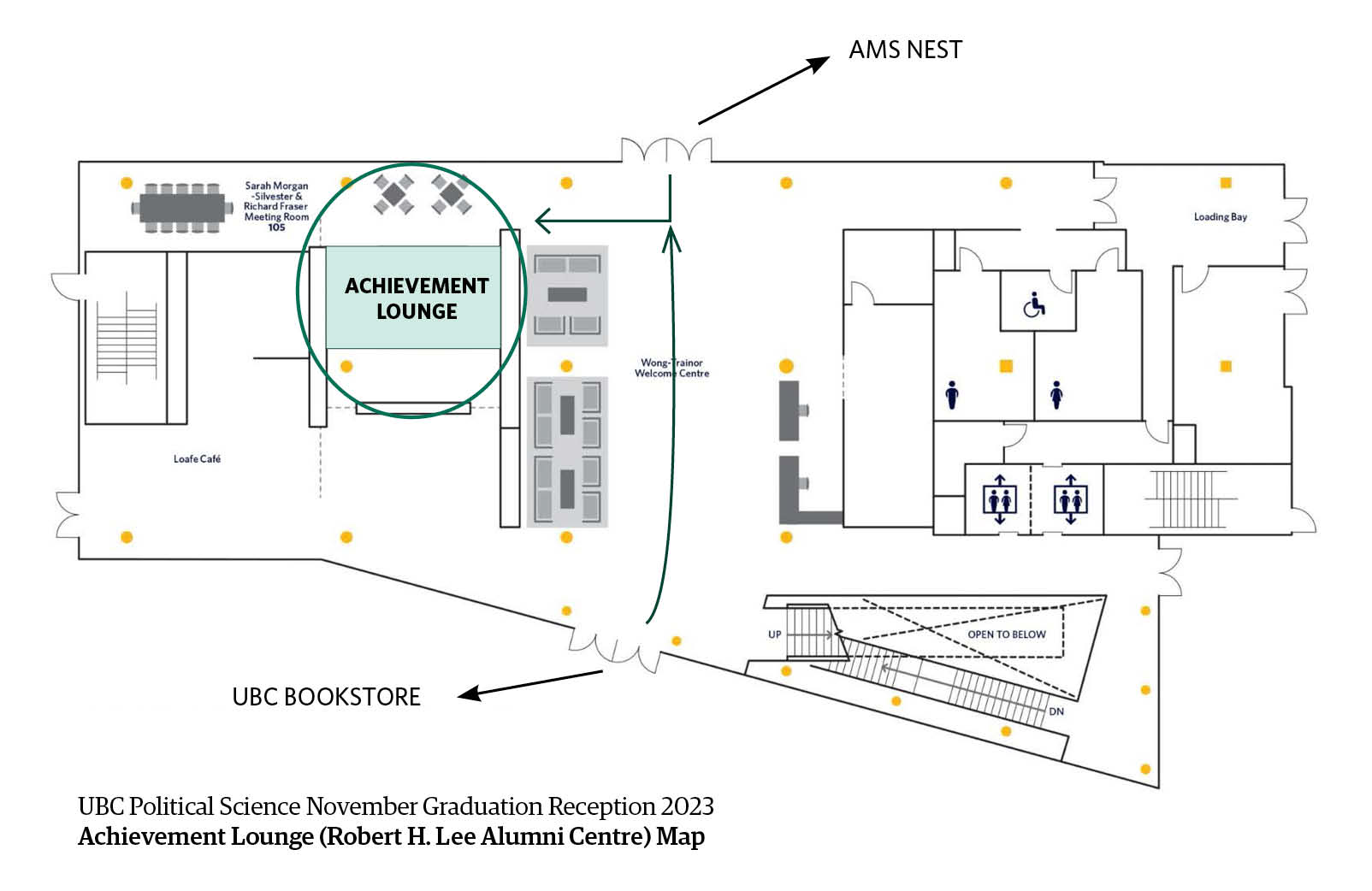 RSVP
Accessibility
Ground level access or ramp access allows entry through any of the Alumni Centre's three main floor doors. There are two elevators allowing access to any of the four floors.