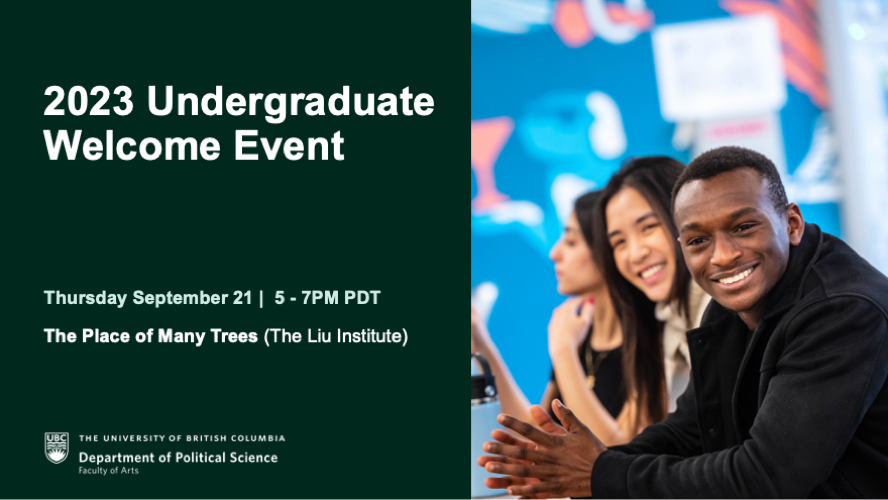 The Department of Political Science is excited to host the 2023 Undergraduate Welcome Event in conjunction with the Political Science Students' Association (PSSA).
Open to all new and returning Majors, Combined Majors, and Honours students, this event is a chance for you to celebrate the start of the academic year with Faculty, staff, and fellow students and learn about the resources available to you as members of the POLI undergraduate community. 
Please RSVP at the link above. Pizza will be provided.
---
ACCESSIBILITY
We strive to host inclusive, accessible events that enable all individuals to engage fully. To be respectful of those with allergies and environmental sensitivities, we ask that all attendees please refrain from wearing strong fragrances.
To request an accommodation or inquire about accessibility, please get in touch with Jillian, our Undergraduate Program Advisor, at: poli.advising@ubc.ca.