Work with leading scholars as you build your skills for scholarly and applied research in our Master of Arts (MA) and Doctor of Philosophy (PhD) degree programs in Vancouver, Canada.
Graduate students are guided by faculty researchers to deepen their specialized knowledge, learn a range of current research methodologies, and produce innovative research for their MA and PhD degrees.
Research Areas
Our faculty students do research across the spectrum of political science. We have notable strengths in Indigenous politics, political behaviour, critical political theory, non-governmental actors in international relations, comparative public policy, environmental politics, and more.
We are particularly strong in quantitative methods, with a robust sequence of graduate methods courses for students looking for foundational and advanced training in quantitative analysis. The department has multiple members working on the politics of Asia, the politics of the Americas, European politics, U.S. politics, and Canadian politics.
Browse our faculty's research categorized into 25 areas of the discipline. If you are considering applying to the department, please browse these pages to see the synergies among multiple faculty members working on each topic.
Training in Research & Teaching
We have over 30 full-time faculty members, with diverse research interests and areas of excellence. Our faculty hold research chairs, build innovative research programs, and have strong affiliations with multiple research centres and institutes on campus. Many of our graduate students are research assistants and sometimes co-author papers with faculty.
UBC provides a number of training opportunities so that our graduate students can develop their skills as teachers. Most PhD and MA students will have the opportunity to serve as paid Teaching Assistants, which provides a sustained and comprehensive experience to learn about teaching at the university level while receiving mentorship.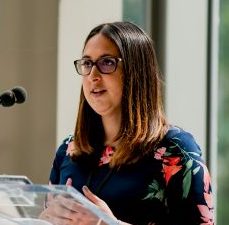 I was very lucky to have professors and other students at UBC who believed in me and supported me. And I challenged myself to rise to the opportunities they provided me when I could.
Megan Dias
MA Political Science 2017