The major, honours, and minor programs in UBC Political Science provide graduates with wide-ranging expertise in politics and government and the skills of political and policy analysis. We also offer combined majors with economics, philosophy, and international relations.
Political Science brings together the study of society, culture, identity, economies, conflict, distribution, and redistribution, all within a framework of understanding power and community.
Political science incorporates elements of philosophy, history, sociology, law, and economics, so students graduate with a broad and deep understanding of how the world works, applicable to careers in the public, private, and not-for-profit sectors.
As a department within the Faculty of Arts, we offer a number of programs of study that lead to a Bachelor of Arts (BA) degree:
Major in Political Science
Combined Major in Political Science and Economics
Combined Major in Political Science and Philosophy
Honours in Political Science
Honours in Political Science with International Relations
Minor in Political Science
Program Options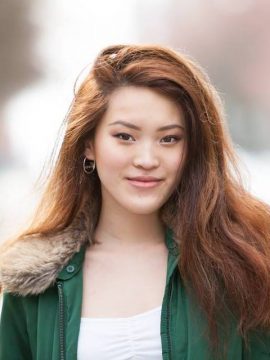 I chose the Political Science program because I wanted to learn more about what is going on in the world and how our society works so that I could have the foundation to make positive changes in our world. What I enjoyed about my program was the breadth of topics covered and how we learned to observe the world through various lenses.
Emily Cheung
BA Political Science, 2017
Program Outcomes
Political Scientists understand, interpret, explain, and critically assess events, patterns, and structures of politics and government and generate observations that enable better decisions by policy makers, citizens, and global communities.
Our graduates have a broad and deep understanding of the forces that shape law, society, the economy, international relations, and the politics of the future. This provides a strong foundation from which to pursue graduate studies or careers in the public service, law, consulting, business, and journalism.
Upon completion of a major in political science, students will be expected to have:
a substantive, practical, and working understanding of Canada's political system, a range of other political systems and the interactions of states and other actors internationally;
knowledge of concepts and language to allow them to critically assess and evaluate political experience locally, nationally and globally as citizens;
an awareness of multiple political traditions and will have explored perennial questions of how societies govern themselves and address problems of power;
knowledge of appropriate methods and modes of inquiry, including statistical and interpretive techniques to systematically approach the study of political problems;
an ability to communicate clearly and persuasively in both oral and written form.
Advising
Make informed and thoughtful decisions about your academic path with the help of academic advising.
Students who are considering applying to our major or honours programs are encouraged to meet with the Undergraduate Advisor, prior to applying and/or prior to completing 30 credits at UBC. Since the course and credit requirements for each program vary, we encourage students to seek information and advice from the department by the end of their first year to ensure that they build a program of study that satisfies the requirements for graduation.
Transfer Students
Students in the process of transferring to UBC must arrange to have official transcripts from each post-secondary institution they have attended sent directly by the institution to our department.
Undergraduate Mailing List
Emails regarding new courses, course changes, internships, visiting lectures, career workshops, and other events are sent to recipients of the undergraduate mailing list. All majors and honours students are strongly encouraged to join the list when accepting admission into the department.