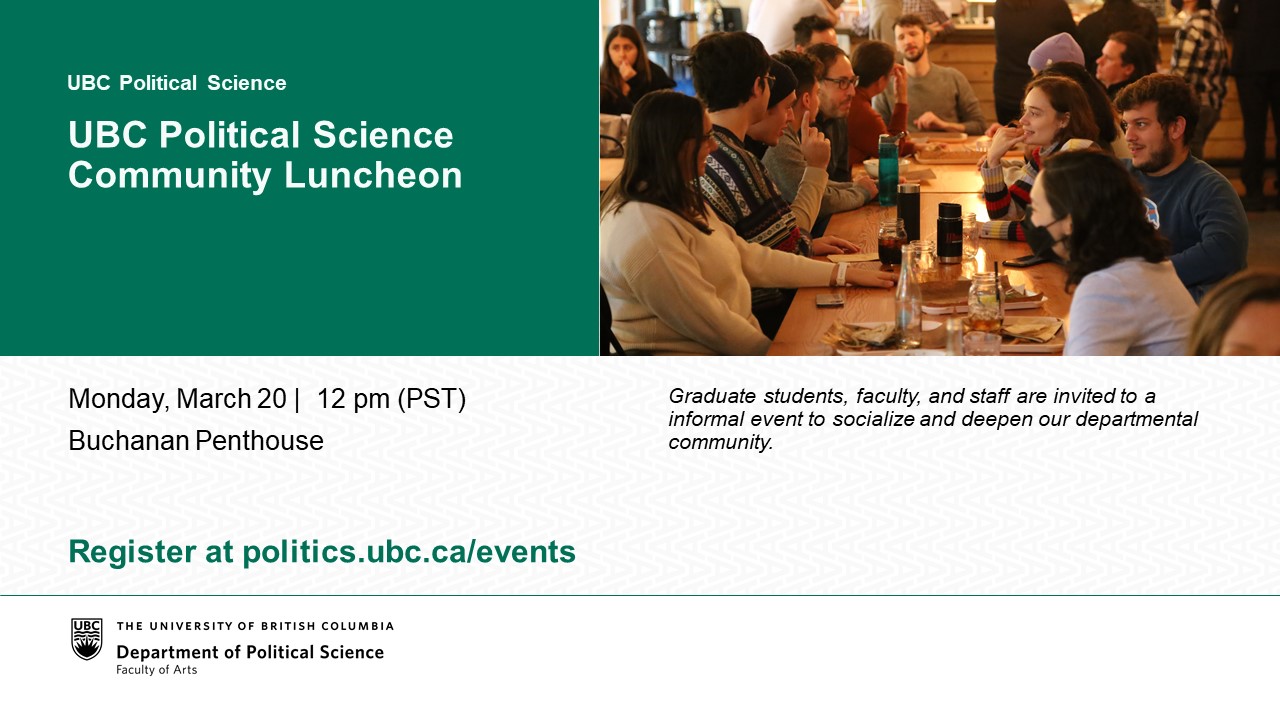 We would like to invite graduate students, faculty and staff to a Community Luncheon on Monday, March 20 at 12 pm.
This will be a chance to engage with one another in an informal and relaxed setting and to create an opportunity for deepening our departmental community.
So please join us, even if you can't be there right at noon or can only stay for a short while. We'll have the space until around 2 pm.
Based on guidance from the Provincial Health Office, UBC has the following protections in place to minimize the spread of COVID-19:
Self-monitoring: All students, faculty, staff, and others must complete a self-assessment for COVID-19 symptoms prior to engaging in on-campus, in-person UBC activities.
Stay home if you are sick: A list of COVID-19 symptoms can be found on the BC Centre for Disease Control and Public Health. If you develop symptoms, please use the Self-Assessment Tool and follow the recommendations provided.
While masking is no longer required by UBC, we highly encourage our guests to wear a mask when they are attending our in-person events.