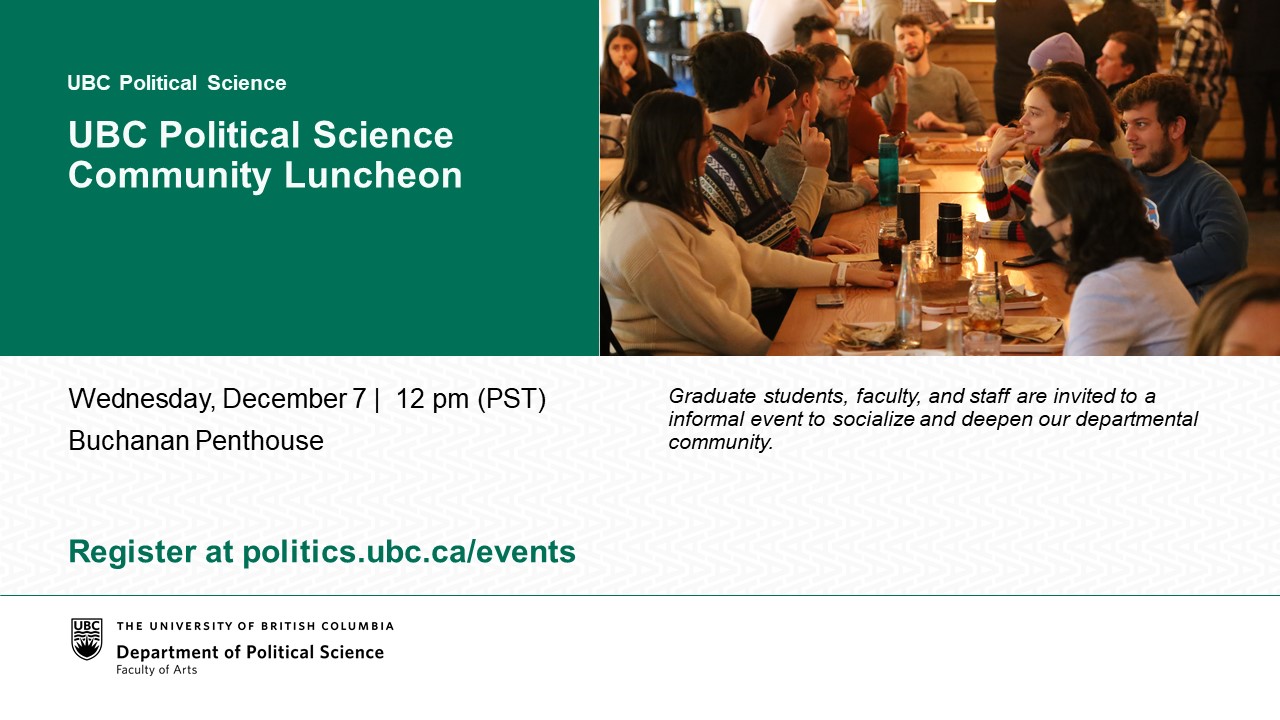 We would like to invite graduate students, faculty, and staff to a Community Luncheon on Wednesday, December 7, at 12 pm.
This will be a chance to engage with one another in an informal and relaxed setting and to create an opportunity for deepening our departmental community.
So please join us, even if you can't be there right at noon or can only stay for a short while. We'll have the space until around 2 pm.