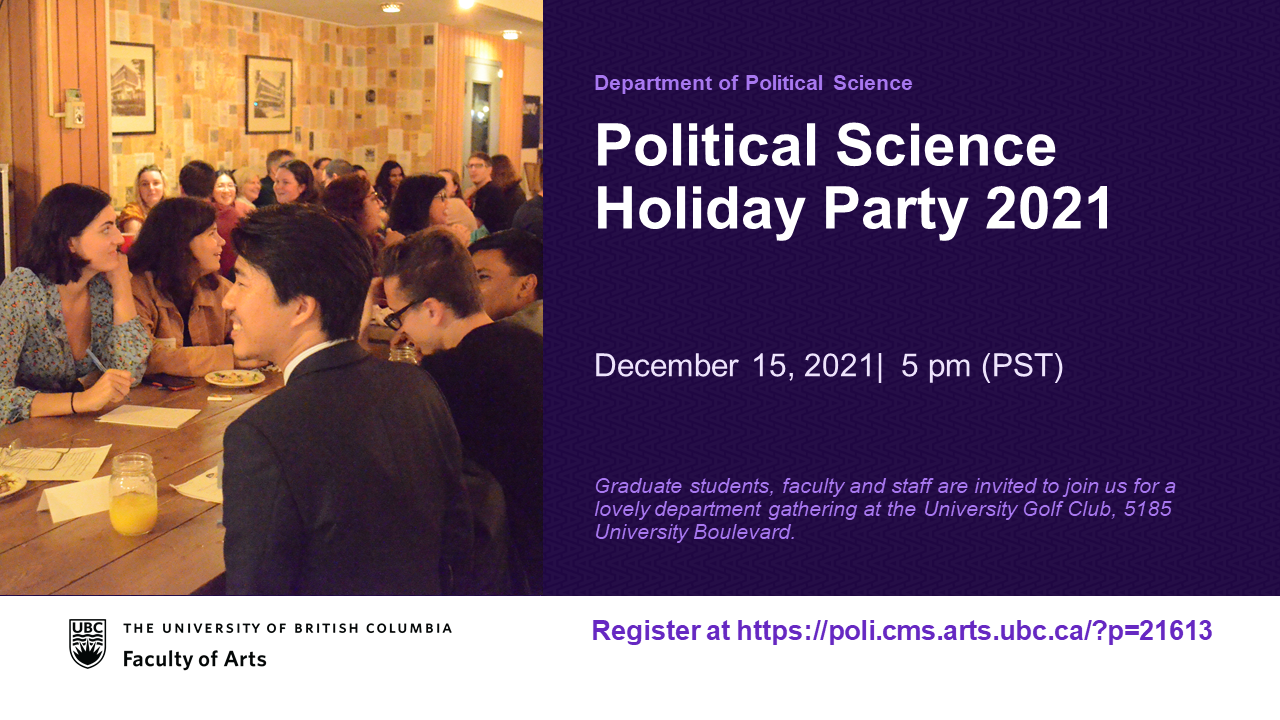 Graduate students, faculty and staff are invited to join us for a holiday party at the University Golf Club, 5185 University Boulevard on Wednesday, December 15, 2021 at 5 pm. There will be festive food and a chance to celebrate the end of the term (and 2021) together. Partners and children are welcome. Proof of vaccination will be required and will be checked by the University Golf Club staff.
Please RSVP before Friday, December 3, 2021 at 5 pm.
The RSVP window is now closed.