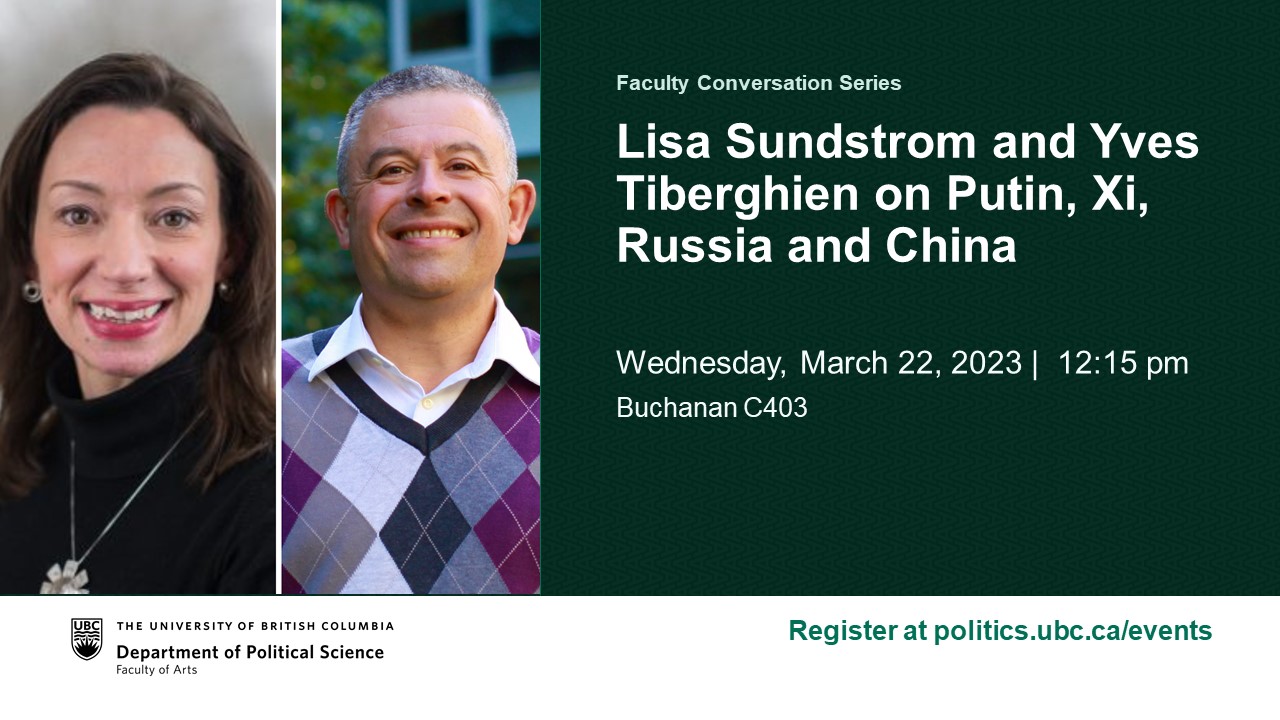 Over the month of March, UBC POLI will be hosting lunches in which small groups of students will be invited to join faculty members in discussion on a topic of shared interest. Each lunch will be an informal opportunity for students and faculty to share opinions, questions, and ideas. This isn't a formal seminar. It's a casual conversation (with a free lunch) in which students and faculty can get to know, and learn from, one another.
Professors Lisa Sundstrom and Yves Tiberghien on Putin, Xi, Russia, and China – Wednesday, March 22, 2023
Topics might include: the longevity of Putin and Xi as leaders and what might happen when they leave? Russian and Chinese perspectives on Western influence in their geographic spheres. Conflict and co-operation between Russia and China.