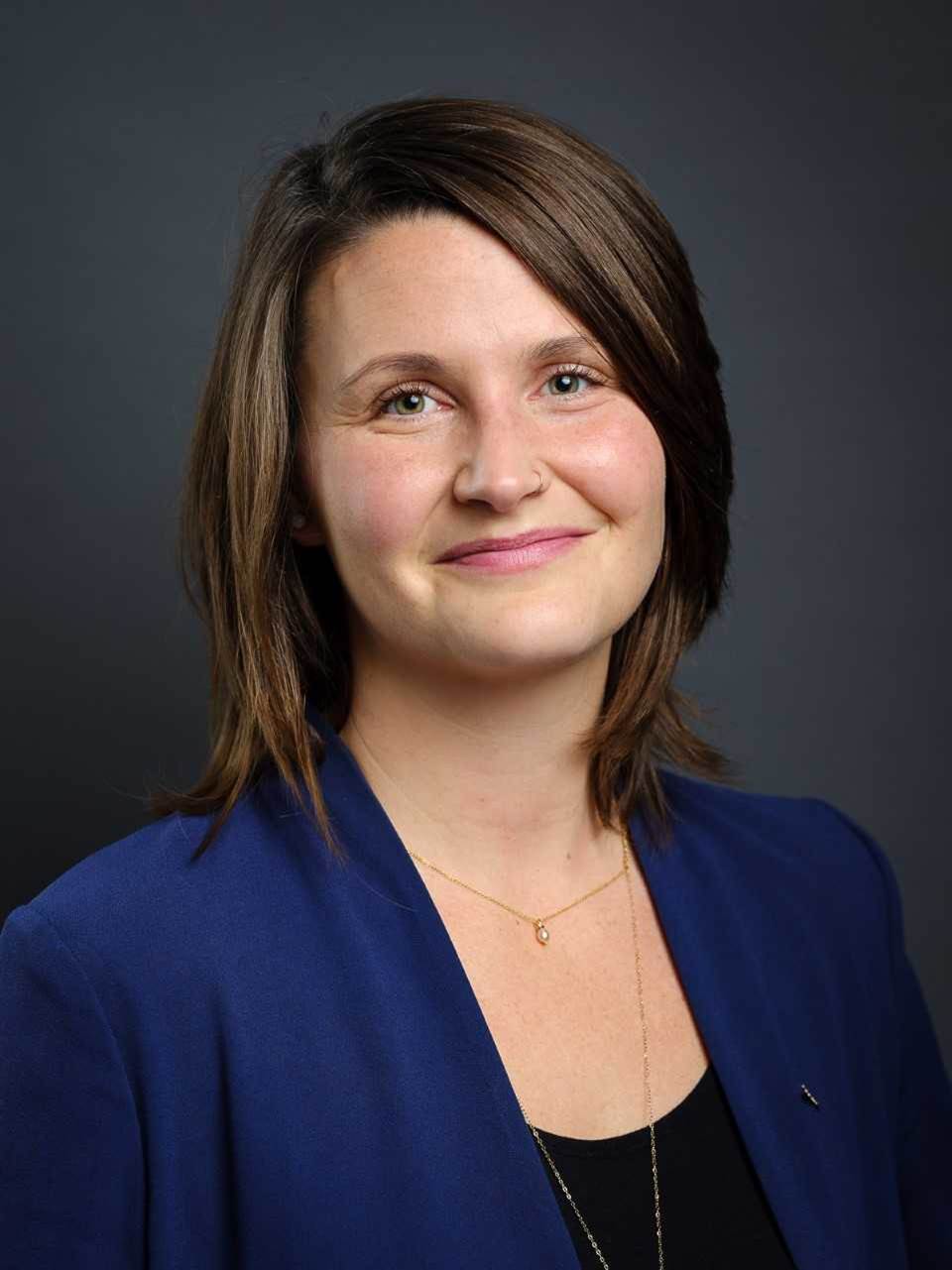 As the dust settled on BC's 2020 provincial election, UBC Political Science alum Grace Lore was declared the MLA-elect for Victoria-Beacon Hill.
After an undergraduate degree in Political Science at UBC, Lore continued on to her Master's at the London School of Politics and then into her PhD back at UBC, where she researched political institutions, gender and politics, and representation.
In her new role as a BC NDP MLA and the parliamentary secretary on gender equity, Lore plans to leverage her expertise and passion for gender equity and intersectional feminism to tackle her mandate letter from Premier Horgan.
We talked to Lore about her jump from academia to becoming an elected representative.
You taught classes at the University of Victoria related to Canadian politics and gender and politics — can you tell us a little bit about that teaching and your research, and why you got into those areas of study?
My research in gender and politics started in my undergrad at UBC and continued in my Master's at the London School of Politics and then into my PhD.  I was interested in how political institutions shape what elected officials can and cannot do and how they are incentivized to act. I was interested in what this means for the representation of gendered issues. Some institutions – like presidential systems and open list electoral systems – actually encourage elected officials to speak about gendered issues, like gender-based violence, childcare, wage inequity, and more. Outside academia, I have worked closely with anti-violence organizations and public and political attention to these issues substantively impact people's lives – this fact is never far from my mind. In 2020, I was lucky to work with a team at UBC to also research social media and online abuse and harassment – now I am getting an immersive experience!!
Do you have plans to continue researching?
I absolutely love research, but for now I am putting existing research and evidence-based analysis to work in my new role!
Why did you make the jump from studying politics in academia to becoming part of the politics yourself? How do you think your time in academia, from getting your degrees to teaching at UVic, has set you up to succeed in politics?
I ran for municipal office in 2018 and it was such an incredible experience. You learn so much about your community, the work people are doing for their neighbours and city, and the work that remains to be done. I wasn't successful but I knew I wasn't done. In 2020, I was encouraged to run in the provincial election and supported by the incredible Carole James – you don't say no. I knew the outcome of the election mattered to the issues I care about and the issues that are important to my community. Why make the jump? Because the designs that we make matter to the lives of our neighbours, to the province – there is work to be done!
"The designs that we make matter to the lives of our neighbours, to the province – there is work to be done!"
Grace Lore
PhD Political Science
As the parliamentary secretary for gender equity, what do you hope to accomplish? How does your expertise and research shape those goals?
I am so excited about the work before me in this role. It is my dream post.  In academia, in the not-for-profit world, professionally and as a volunteer, I have focused on gender equity, intersectional feminism, and, especially, gender-based violence.  The combination of my research and front-line work grounds me as I take on this role. The mandate letter given to me by Premier Horgan is ambitious – I'll focus on a gender-based violence action plan, a move towards pay equity transparency, and gender-based and intersectional analysis in our public decision making. It's an honour to be in this role with the BC NDP government.