UBC Political Science is excited to welcome Dr. Genevieve Bates to our department as an Assistant Professor. Dr. Bates joins us from the University of Chicago, where she was a PhD candidate in comparative politics and international relations and worked with the Transitional Justice and Democratic Stability Lab.
We spoke to Dr. Bates about her experience, forthcoming research, and teaching at UBC.
Can you tell us about your journey to UBC? What was your experience like at the University of Chicago? How'd you get involved in the Transitional Justice and Democratic Stability Lab?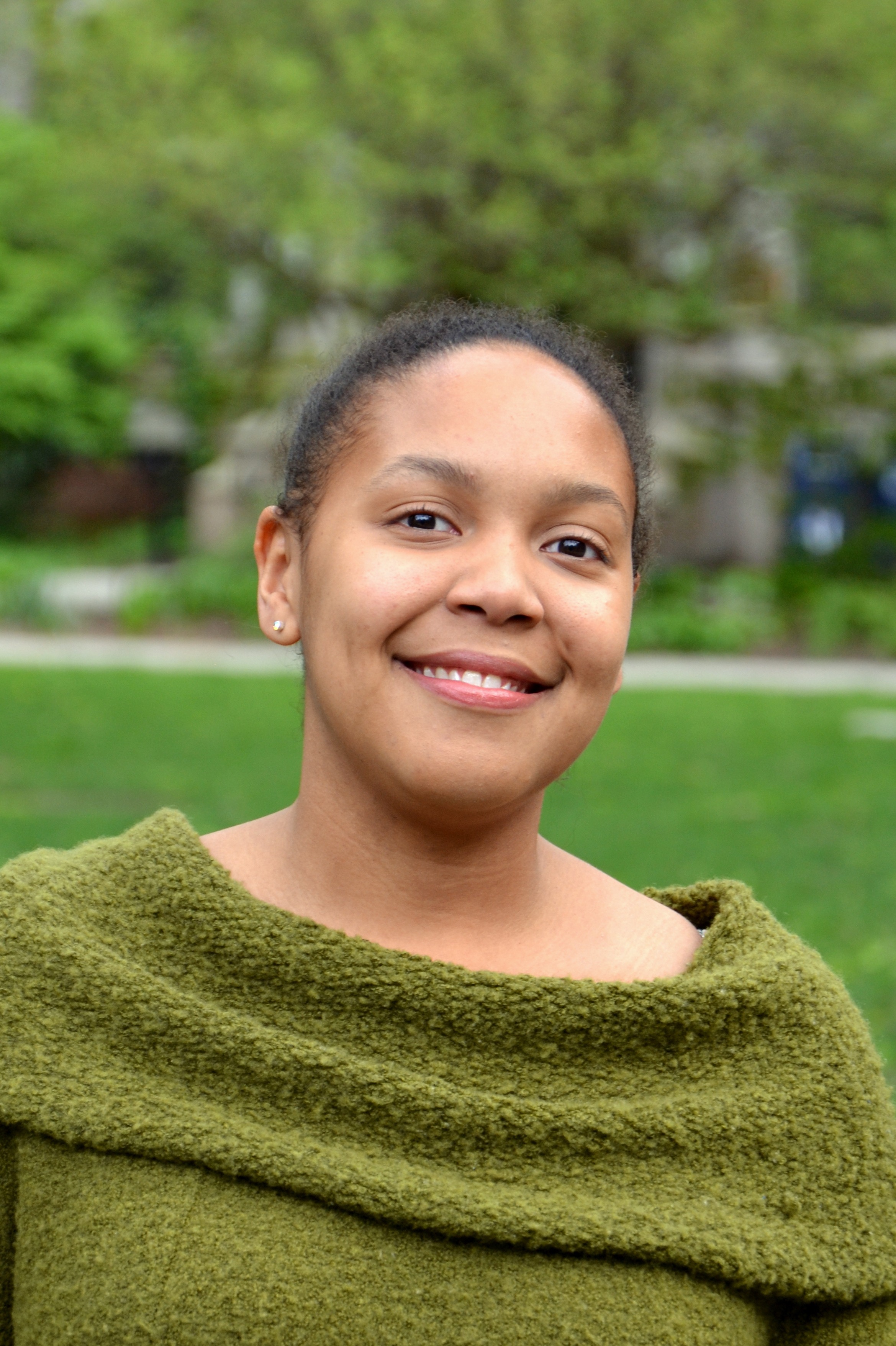 After I graduated college, I spent a few years working in Washington, DC for the US Department of Justice in their Office of International Affairs. I knew I wanted to get a PhD in political science, but I worked for a few years because I wasn't sure if I wanted to also get a law degree (I discovered I didn't).
I started at the University of Chicago in 2015 and joined what became the Transitional Justice and Democratic Stability Lab a little over a year later. I learned a lot about the complex decision-making that goes into data collection and taking a project from just an idea to publication. But I also learned a ton about project management in general and advising undergraduate and graduate students more specifically. I hope to bring what I've learned to UBC and develop something similar here.
What are you looking forward to about coming to Vancouver and UBC?
Everything! I've never been to Vancouver (or any part of this region of the continent, actually), so I'm really excited to explore a new place and eat all the great food I've heard Vancouver has to offer.
Professionally, I'm honestly most excited to meet people in person! Zoom interviews and recruitment meant that I had pretty limited exposure to UBC in general, so I'm looking forward to getting a better sense of the department, the students, and the university community more broadly.
What are you currently working on? Do you have any publications recently out or forthcoming?
I'm currently working on several different projects, including a few working papers I hope to have under review in the next couple of months. One explores the relationship between the purging of authoritarian state institutions, especially security and policing forces, and organized crime.
Another examines the long-term effects of truth commissions on democratic quality. And the biggest of course is my book project, which builds on my dissertation work and focuses on how institutions like the International Criminal Court can affect both the content and the outcome of peace negotiations.
Where do you hope your research will go while at UBC?
In the immediate future, I'll be primarily focused on finishing up my book project and a few other works in progress that have been on hold due to the pandemic.
Longer term, however, I see my work headed in a couple of different directions. First, one of the most important parts of transitional justice and accountability that my current research focuses on in a very limited fashion is the role that victims of atrocities can play in pursuing accountability, as well as the demands they may make of institutions designed to do so. I hope to expand my research to focus more on the politics of victimhood, particularly as it relates to transitional justice institutions designed to focus on perpetrators of atrocities.
Second, I've recently been thinking a lot about transitional justice in non-traditional contexts like the United States and Canada. I have some very preliminary work on this now, but I expect that line of research to develop further as time goes on.
You're teaching Issues in International Conflict Management starting in January – can you tell me about the class? What makes it exciting or new for students?
The course details are still in development, but I'm really excited for the opportunity to teach it in the winter! Different aspects of transitional justice – accountability for perpetrators of atrocities, support for victims, and reforms to ensure the non-repetition of abuses – are increasingly included as part of the "toolkit'' of conflict management policies. So the course will focus on understanding the causes and consequences of different transitional justice policies.
It will especially focus on how local and global politics interact to influence transitional justice and its outcomes. By honing in on this one part of the conflict management toolkit, I hope students come to see that the line between what helps and what hurts conflict management – similar to the line between what makes a context "conflict'' and what makes it "post-conflict'' – is always blurrier than we think it is. And I hope that makes it as exciting for students as it is for me!
Could you describe your teaching style?
The thing I want people to know most about my teaching style is that I think it's important to meet students where they are and emphasize to them that we're learning together. No two students are the same – everyone, including the instructor, comes to class with different backgrounds, experiences, and knowledge of the world – so everyone has something to contribute to the collective learning environment. Each student's contribution ensures that we understand more about the material we are learning and more about the world around us more generally.