Congratulations to Professor Jenny Peterson who has been awarded a UBC Killam Teaching Prize. Dr. Peterson joins an elite group of committed and talented instructors recognized by UBC at this level.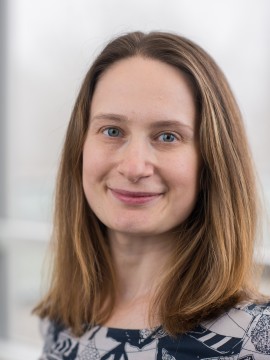 Dr. Peterson's enthusiastic, skillful and dedicated teaching across so many programs; her student-facing service and commitment; and the obvious pleasure she derives from her work in the classroom and with students help to make UBC an even more superb teaching institution.  This award is given on behalf of the many students who have been inspired by Prof. Peterson's teaching and support over the years.
Dr. Peterson's research focuses on the politics of international aid, analyzing the process of liberal peacebuilding and critiques thereof. Engaging with debates on pacifism, agonism, resistance, hybridity and political space she is now exploring diversity and innovation, both local and international, in peace/justice movements.