Our department is excited to welcome Dr. Vince Hopkins to UBC as an Assistant Professor. Dr. Hopkins joins us from the University of Saskatchewan's Johnson Shoyama Graduate School of Public Policy, where he taught after earning his doctorate from Simon Fraser University. His research in Canadian politics is focused on citizens' take-up of government programs. 
We spoke to Dr. Hopkins about his experience, forthcoming research, and teaching at UBC.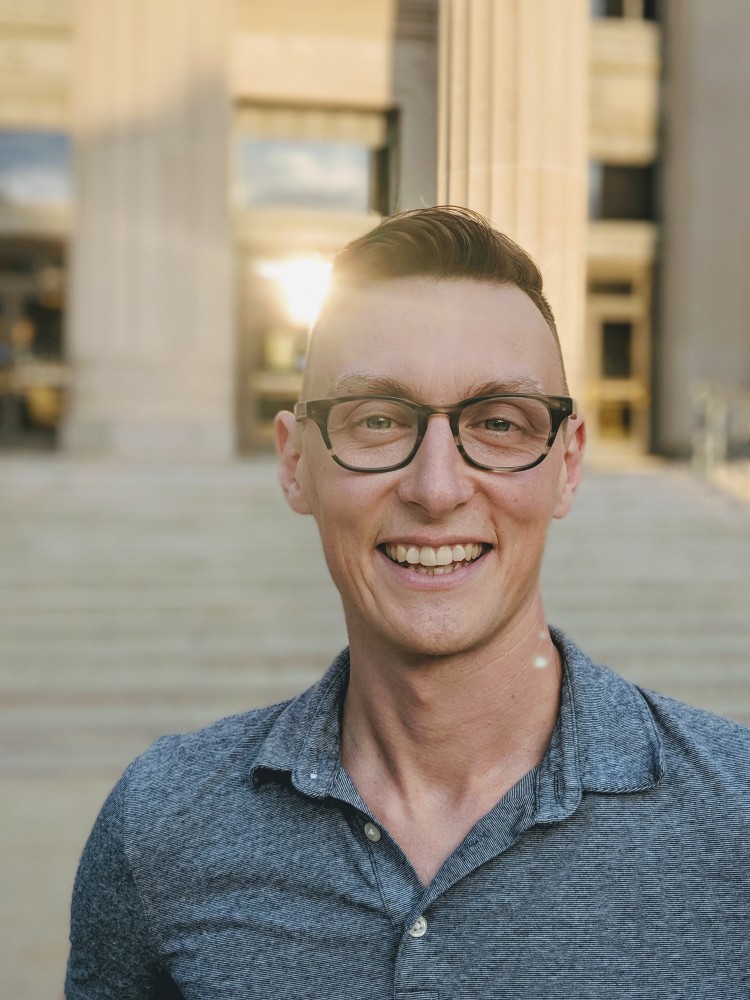 Can you tell us about your journey to UBC? What was your experience like at the University of Saskatchewan? How did you get involved in behavioural science?
I grew up in Vancouver and left after high school. I returned for my PhD at Simon Fraser University. In the last year of graduate school, I started working as a Senior Behavioural Scientist for the BC Government. It was a fantastic job. I used skills I learned in Political Science to help citizens and improve public services. I got to work with policymakers across government, working on things like climate change, unemployment, and public health. I loved it.
After my PhD, I left BC to work at the University of Saskatchewan in the Johnson Shoyama Graduate School of Public Policy. It was a great experience, and the School has an excellent reputation for evidence-based policymaking and teaching. I learned a lot about helping students achieve their goals, and really built the foundation for my current research. I'm thrilled to bring some of that experience back to BC, and to continue learning from the students, faculty, and staff here at UBC.
What are you looking forward to about coming to Vancouver and UBC?
I am thrilled to be at UBC. I'm struck by the culture of innovation here. The university is committed to research, student development, and community engagement. It's a special place. And our Department is a leader, both in Canada and internationally. The expertise of my faculty colleagues is remarkable, and the students are inspiring. It's an ideal environment for the kind of work I do: engaged teaching, continuous learning, real-world impact. 
Coming back to Vancouver also means re-discovering this amazing city. The city has changed so much but the nature is just as beautiful. It's a wonderful setting for intellectual exploration. I'm also excited to be part of UBC's Centre for Migration Studies. I look forward to re-immersing myself in the local community, and contributing to it through my work.
What are you currently working on? Do you have any publications recently out or forthcoming?
I've got a few projects on the go. One explores the interaction of systemic barriers, like poverty, with cognition. My team and I are currently focused on unemployment programs, which are really important for people who face barriers and discrimination on the labour market. This is the second time I've led a project like this, and I hope to have a publication coming out soon from that first effort. This project is mixed method, and combines interviews, field research, and survey/field experiments. 
Another project, which I'm leading with a colleague in the UK, looks at political identity and occupational choice. So many issues in society depend on workers transitioning from one sector to another—such as people moving from oil and gas into renewable energy. Using observational and experimental data, we examine whether social identity is a barrier to such transitions. 
Where do you hope your research will go while at UBC?
My main focus is Canadian politics with a special interest in social policy. 
I run the Behavioural Public Policy Lab, which is all about helping people access government programs. The Lab is a great space because it brings together some amazing researchers and students. We use quantitative methods, like large field experiments, and qualitative methods, like interviews and co-design. 
Our goal is to help people benefit from real-world programs. The Lab is an excellent opportunity for students interested in Canadian politics, citizen engagement, and data science. If you're a student reading this and want to learn more, please email me (vince.hopkins@ubc.ca)! 
Longer term, I hope to better understand how political and psychological barriers prevent citizens from accessing the services they need. These are big issues. Understanding low take-up of social programs is vital to a well-functioning welfare state. And when people can't access the services they're eligible for, it can have serious implications for democracy. 
In the future, I look forward to doing more research on administrative burden in the context of immigration—how seemingly minor issues of policy implementation can have huge consequences for newcomers over the long-term. 
You're teaching Behavioural Public Policy starting in September – can you tell us about the class? What makes it exciting or new for students?
I'm super excited to teach this course. It's about bridging the worlds of psychology and political science, and using that to solve policy problems. 
There are three main segments. We start with the big picture. We touch on the basics of research design and also talk about how to communicate with different audiences in government and academia. Then, we explore judgment and decision-making. Some of this will be familiar for students who've studied political behavior, but it will hopefully offer a fresh perspective and place that subfield in a wider, interdisciplinary context. 
Finally, we zoom into real-world concerns like unemployment, immigration, democracy, and climate change. So the course is about how people make choices about government, and how those choices can affect their lives. The goal is for students to come away with new knowledge, tools, and skills to tackle real-world policy challenges.
Could you tell us about your teaching style?
I believe in engaged, inclusive teaching, That means hands-on instruction to prepare students for real-world challenges. I like to blend traditional coursework with short workshops on topics like writing, survey programming, or career-building. I often ask students to work in groups, and invite working professionals outside the university to provide feedback in class. 
My research is mostly quantitative, but I struggled with math in high school. So I try to build a welcoming, inclusive environment where students feel safe trying new things. I try to help students understand (and maybe challenge!) the "hidden curriculum" of academia that isn't normally written down. 
Basically, I aim to equip students with the knowledge and skills they need for life here at UBC and beyond.